Atlanta Shower Door Installation
Bathroom Renovation has long term experience in completing shower door installation projects in Atlanta, GA. These projects have provided us a better understanding of what our clients need from us, what common elements of shower door installation clients usually ask for, and how efficiently we could respond to these demands.
We also have found out that not every client has an understanding of what specific types of shower doors fit in their shower set; as a result of this, they go over or under their expectations, usually making them pick the wrong design.
Among the most frustrating parts of shower door installation projects is when clients think that they are better off doing this project on their own. They feel that somehow, it would be better and more economical to just buy the door and install it themselves at home. While this may be true for some people, many other clients find this choice not only exhausting but also stressing in the end.
One reason is that inexperienced individuals often find the fun side of the project when it comes to choosing the door. However, once the door has been brought home and inconsistencies on the way it fits the existing shower setup become obvious, the tension begins.
Call Bathroom Renovation at (678) 661-6754 for your Shower Door Installation needs.
It is advised by professionals that even before the shower door installation project is pursued, these factors ought to be given attention to:
Configuration of the Whole Project
The whole project ought to be carefully dependent on the existing structure for showers. Knowing these measurements is critical, especially in knowing whether the weight of the shower door could be supported by the existing shower structure, including walls, existing frames, and base.
These measurements and configurations shall greatly affect the way you choose your shower door in consideration of how it fits the existing setup. It will also give you a more reasonable understanding of what door to choose, what practical design ought to be chosen as well as giving attention to specific custom cuts that need to be considered to make a perfect fit between the shower and the shower door to be installed.
The Measure of Water Spray of Showerheads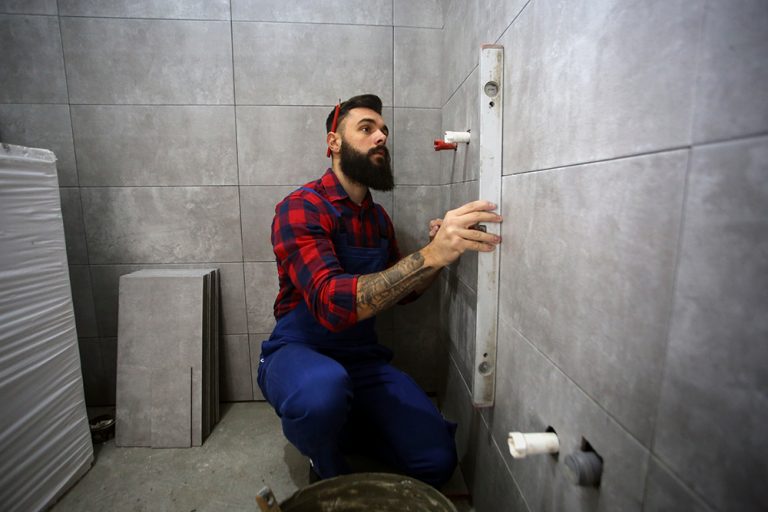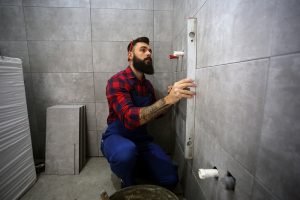 The placing of the shower heads dictates the direction of water released. The range of water spray released through the showerhead could affect the efficiency of the area where the new shower door would be installed.
Measurement Relativity Between the Shower Wall and the Shower Door
The shower wall and the shower door should be considered as a full set. When a shower door is to be installed after the whole shower frame has already been in place, it is best to take note of the fact that accurate measurements could assure the smooth function of the shower door and assume the way it fits into the whole frame efficiently.
Ventilation Concerns to Avoid Moisture Buildup
Moisture build-up in showers does not only make showering uncomfortable, but it could also result in suffocation if the water gets too hot. It also affects the safety of the ones showering in the area as it could make the whole setup slippery. Placing the door at a strategic place and making sure that there would be a proper system of exhaust in the shower room ought to provide a much better sense of controlling moisture build-up.
This list of concerns identifies with the many reasons why professional assistance is very important when it comes to completing shower installation projects.
Here is a list of the most common shower doors requested for installation by most clients:
Frameless Shower Door
Frameless shower doors are noted for their simplicity in design, making them fit different styles perfectly with ease. Another benefit of frameless shower doors is the fact that most are designed as pivot doors. This gives the whole room a clean and modern look.
Installation is economical, and the functionality of the newly installed fixture completes the shower by design and efficient performance. According to client reviews, this type of shower door is often considered the most practical and most durable type to install in existing shower setups.
Frameless Shower Enclosure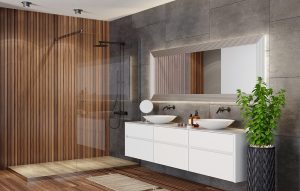 Shower enclosures are usually installed in bathrooms with larger space area. Mostly giving the space a clean and modern feel, frameless shower enclosures take different shapes depending on the existing design of the bathroom. The more extensive the design on the enclosures are, the more expensive they are.
Bi-Fold Shower Door
If your shower space is limited, then a bi-fold shower door might be the best choice for you to pick. This type of shower door features panel divisions that fold inside the shower when it is not yet being used. In comparison with other types of shower doors, bi-fold shower doors are often much less expensive and fit small space home designs with ease.
Curved Glass Shower Door
Walk-in showers often look much better and regal with the addition of curved glass shower doors. Installing curved glass shower doors require extreme care and is advised to be completely done by professional contractors. These different types of shower doors require very distinct attention by professional contractors upon installation.
We Offer You Free Consultation
Given the condition of considerations needed to be given attention to when completing shower door installation projects, we at Bathroom Renovation offer a free consultation to anyone who may benefit well from the advice that we could provide. Basing our answers on our experience in dealing with different client demands and expectations, we do hope to give you the assistance that you need.
Looking through our company profile and experiences at Bathroom Renovation could also serve you a great deal of information that you might be interested in. If in case you want to talk to someone directly, we can always be reached at (678) 661-6754. We would be more than glad to give you the support that you need. We look forward to hearing from you very soon.
Call Bathroom Renovation at (678) 661-6754 now to get a free consultation!