Atlanta Walk-In Bathtub Installation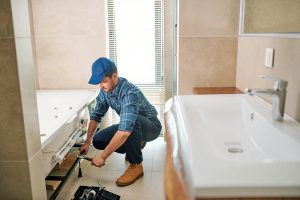 If you are in Atlanta and you want to remodel your bathroom through installing a Walk-In Bathtub, you might want to know first the pros and cons of this renovation project.
At Bathroom Renovation, we value your concerns, and we want to respond to every single one of them to give you peace of mind as you transform your bathroom into a more relaxing feature of your home.
Call Bathroom Renovation at (678) 661-6754 for your bathtub installation needs!
So, why is a walk-in bathtub considered more comfortable by many?
Walk-in tubs spell both comfort and safety.
Safer Entry and Wider Space for Relaxation
When using regular bathtubs, you might need to consider stepping in from a much higher platform. Or, if not, you would need to take a step, almost knee-high just to get into the bathtub. As for the sake of comfort, walk-in bathtubs offer a much wider sitting space.
There are also specific mechanisms that are added to the walk-in bathtub to make it easier for everything to be within reach. Most homes with kids or older adults under their care certainly prefer the installation of a walk-in bathtub than a regular tub for the features mentioned herein.
Extra Features that Make Walk-in Bathtubs Inviting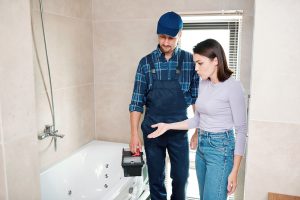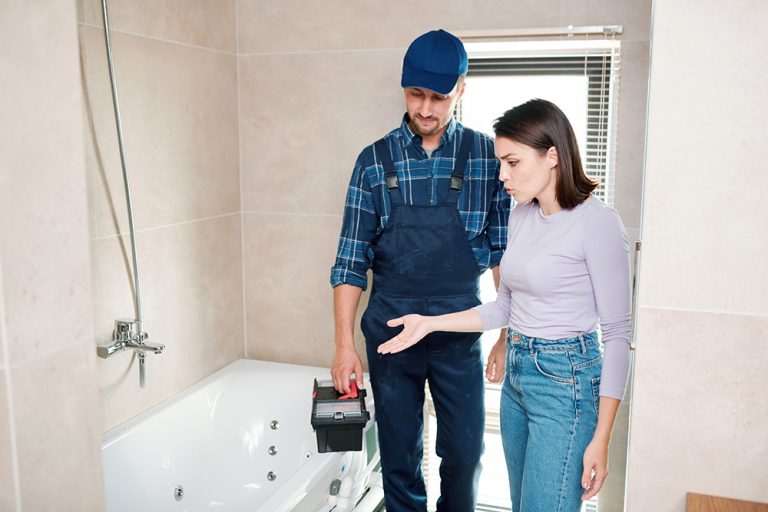 Handrails are also included in very specific designs of walk-in bathtubs. Other features also include hydrotherapy, which improves the way walk-in bathtubs offer wellness therapy and relaxation. Backrests are also installed to keep the warmth of the water while you are soaking into your relaxation. Whirlpool jets are also included to serve as light back massages, calve rejuvenation, and provide you the relief that you need from sore muscles and other pain you might be feeling in your body.
If you are dedicating your walk-in bathtub installation for very specific reasons that involve giving better bath access to vulnerable individuals, you might also want a full control panel to be installed along with the setup. Older adults and individuals with specific mobility issues could benefit well from this setup. You'll be able to take control of the overall system that is used to manage the different functions of the walk-in bathtub.
With the relaxation and the safety that this bath setup offers, families with small children or older adults living at home could benefit well from its general provisions. If you are thinking of going for a walk-in bathtub installation project, are you more convinced now that this is the project you need and would want to go through?
Looking into the particular features of the setup, it is certainly inviting but also requires very specific sets of skills. Not only does the installation require excellent skills of putting the walk-in tub in place: it also requires the attention of someone who knows plumbing well and understands the legal requirements of the project. Considerably, it also requires electricians and other skilled individuals who have the right set of experience and understanding of how the whole system works.
In short, this is not a one-person project, nor is it advisable for an amateur to assemble the whole setup. It is critical to install it in its proper place. The electrical wiring needs to be properly installed to avoid electrocution, which could cause massive damage and safety issues. Accordingly, it could be understood that part of your decision to complete a walk-in bathtub installation should be to pick the right contractor to help you with the whole process.
So, how do you pick the right Walk-In Bathtub Installation contractors?
Take a pick through experience and client reviews.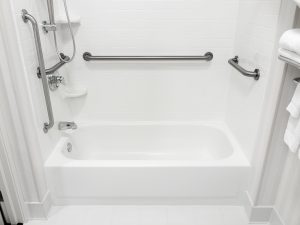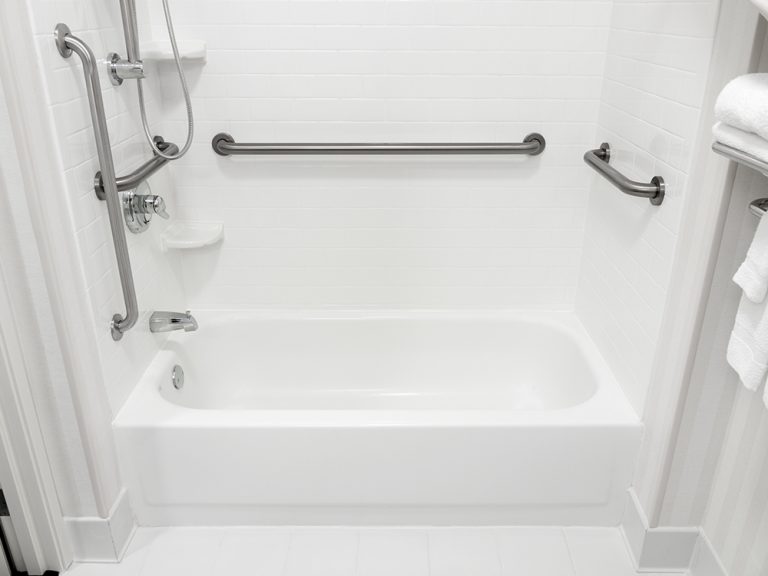 The internet offers useful information that would give you an idea of what clients think about the services that a particular contracting company offers and what type of service a business presents to their target clients.
At Bathroom Renovation, we value clients' reviews and have them posted on our website, and if you read through, you would see how much we make sure that every project defines a reputation that we want to take good care of.
A good contractor offers its services in a package that would be most useful for the clients. We at Bathroom Renovation make sure that when we install walk-in bathtubs, we accomplish every task from beginning towards completion. We give utmost importance to your peace of mind. Before we let you use your Walk-in bathtub, we make sure that everything is in place and that everything is working well- ready for your use.
We have skilled plumbers, carpenters, and electricians working in teams to make sure that everything in your walk-in bathtub installation project is completed to the very last detail. In Atlanta, GA, we also make sure that all permits are secured before the project proceeds. Our dedication to our clients and the reputable value of our service is what makes Bathroom Renovation contracting teams dependable.
If You Need Assistance, We Offer Free Consultation
We are more than willing and ready to provide you a better understanding of what a walk-in bathtub installation project is about and how it should be accomplished. We are also open to provide you with a free consultation on what is needed to create a fully working bath setup.
You can search through our work portfolio on our website and gain an understanding of what projects we have already accomplished and how our clients react to our work. If you want to contact us, you can call us or send us an email.
If you have questions, you can openly ask us about it. We are ready to offer you different options that might be open for you to take into consideration. Your specific measurements and your definitive needs and expectations are always taken into account when our contractors help you out with your decision to continue with your walk-in bathtub installation project.
Even if you seem to be very much clueless on what you want, our contractors are dedicated to making sure that you are guided accordingly and that you will end up with a walk-in bathtub that certainly appeals to your needs and your expectations.
Call Bathroom Renovation at (678) 661-6754 now to get a free consultation with one of our Walk-In Bathtub Installation Experts!