Clarkdale Shower Remodel
Create a relaxing, inviting, and easy to maintain space to wash away the stress of the day. With an Clarkdale shower remodel by Atlanta Bath Remodel Company, you can be confident that you will get a durable, long-lasting, and attractive shower that meets your needs and fits your desires.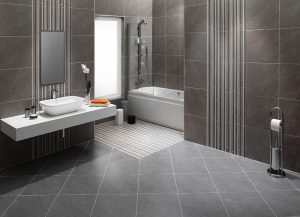 Bathroom renovations should be exciting, not intimidating!
Our designers will meet with you and help you plan for the bathroom of your dreams. We will listen to your needs and wants, and be ready to inform you every step of the way as your bathroom is transformed.
Our bath and shower experts provide complete professional shower installation, from removal of your old shower or bathtub fixture to creating a waterproof barrier and any needed framing to plumbing and tile work.
Not only is the finished product functional and designed to perfectly suit your space, it will also be attractive, durable, and with any accessibility features you might desire to make your shower time more comfortable.
From shower remodels to shower conversions and even installation of low- or no-barrier shower pans, our Clarkdale, GA shower remodeling experts will deliver a clean, aesthetically-pleasing and functional bath and shower area. We provide unlimited colors, patterns, and style options to suit your personal desires. We look forward to working with you on your next shower remodel project!
Call Atlanta Bath Remodel Company at (678) 661-6754 for a Free Consultation!
Shower Remodeling & Renovation
Do you want to update your guest bathroom, renovate your master bath, or create a bath space that is more functional for someone with reduced mobility?
Your Clarkdale, GA shower remodel company, we understand how important your bathroom is to both your cleanliness and your happiness. A clean, easy to maintain shower area means a more comfortable, inviting, and relaxing experience when utilizing one of the most private areas of your home.
A shower renovation doesn't have to take months. We come in on time and on budget. We work directly within your existing shower to modify and update both the style and ease of use. We not only make it our highest priority to get your new shower installed in a timely and budget-wise manner, but all of our products are of the highest quality and our work is top-notch.
With many design options and accessibility features available, we are ready and able to deliver the updated shower of your dreams in a no-nonsense fashion. We have reliable, qualified expert installers and use the best products available to us. We won't waste your time or money!
Shower Conversions
Convert your shower into a bath or your bath into a shower with our quick and easy shower conversions!
When you want to make a big change to your bathroom, we have the perfect solution. Our beautifully designed and executed shower conversions can turn your bath to a shower or shower to a bath with every convenience you could want.
Converting your bathtub to a shower can make it more accessible to those with mobility issues, or can simply provide you with a more usable space that more closely meets your unique needs. Our shower conversions are both functional and appealing.
We can also provide many different options for your new shower, allowing you to get exactly what you want and need for a more relaxing, convenient shower experience.
Barrier-Free & Low Barrier Showers
Shower remodels may be a necessity to assist someone who is dealing with limited mobility, even on a short-term basis.
Creating an accessible shower that suits people of all mobility levels is easier than ever before. From walk-in tubs and step-thru showers to low-barrier showers or even no-barrier showers, we deliver high-quality, durable elements that work for those bathing with or without assistance.
Those suffering from arthritis, hip or joint pain, or struggling with an injury can find it challenging to even just step in or out of a standard shower pan. We eliminate that need, providing a smooth transition from bathroom to shower floor.
We also provide many other accessibility features such as permanent seats, folding seats, grab bars, and shelving to make your shower as convenient and comfortable as possible.
Let's Talk Now- Free Consultation
As your Clarkdale shower remodel company, Atlanta Bath Remodel Company is excited to deliver a beautiful, timely and reasonably-priced solution to your bathroom renovation needs.
Whether you are looking for a shower conversion, shower renovation, or want to create an accessible environment for you or a loved one to bathe in comfort, we have the high-quality, attractive, functional, and affordable solutions you need. Atlanta Bath Remodel Company is ready to support you in the beautification and upgrade to better functionality of your bathroom.
Call Atlanta Bath Remodel Company today at (678) 661-6754 for your Free Consultation!