Atlanta Shower To Bath Conversion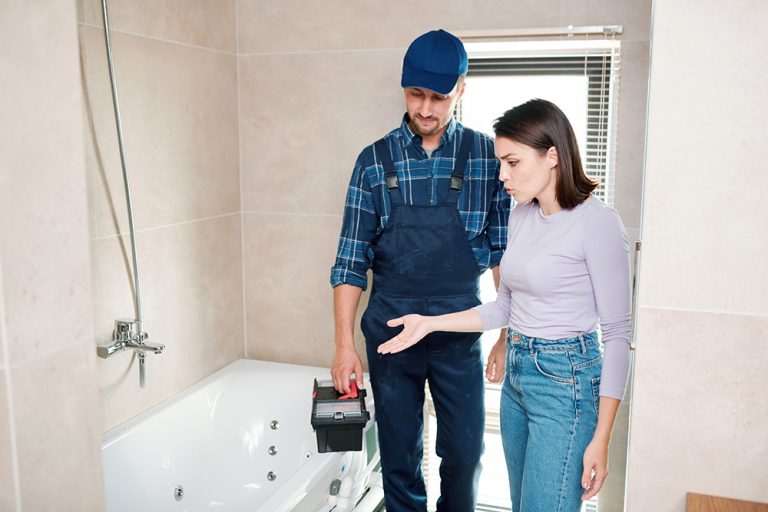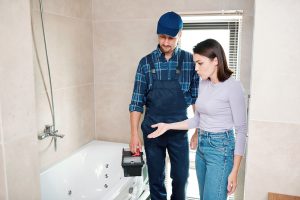 If you are more of a bath person and considers it as the day's most important activity for relaxation, then you might be a tub person. If you have a shower setup instead of a bathtub, then perhaps you are thinking of going through a shower to bath conversation project. If you are, you need to know more about what options are open for you to choose from.
At Bathroom Renovation, we consider your shower to bath conversion seriously and understand that you have specific demands that must be met accordingly. What we have known through our years of experience in serving clients living around Atlanta GA, each client has a unique personality that requires to be properly recognized, especially in terms of providing for their specific demands for relaxation.
If you are looking into doing your shower to bath conversion on your own, then you might need to brace yourself from some critical problems that you might face along the way. While there are YouTube videos out there that claim anyone can do everything that is involved in this conversion project, there is so much more to consider, and sometimes, the problems spring out like crazy in the middle of the project. In the end, the clients end up getting the help of a professional contractor and paying more than expected.
Call Bathroom Renovation at (678) 661-6754 for your shower to bath conversion project needs!
So, before you go ahead with your project, maybe you would want to check on these particular considerations:
Considerations to Think About on Shower to Bath Conversion Projects
Be Certain about the Results of the Conversion that you Expect.
What do you want from the conversion project? What type of bathtub do you want to own? What bathtub design would fit with the current design of your bathroom? These questions are critical to defining the overall character that determines the value of your bathroom and the function that it is supposed to serve you. These questions will provide you and the contractor a better idea of how to go on with the project.
These specifics of the shower to bath conversion project shall also give you a foreseeable amount of budget that you might need to support the project. Answering the questions thoroughly and getting a full idea of what you want from your bathtub is critical to achieving the design that you want as your restful bath nest is improved.
Write Down Exact Measurements of the Conversion
Once you decide on the possible design that your new converted bath would have, you need to take measurements accordingly. It is important to note that the measurements should be accurate to avoid any miscalculations of the space and create problems that might cost more than expected. As you write down the exact measurements, it could also help you in knowing the assumed budget for the whole project.
Tile Removal and Bathtub Installation
Tiles should be removed accordingly to open up space for the incoming bathtub to be installed in the said dedicated space. Tile removal must be done carefully, especially if there is plumbing around that must be considered. Usually, the removal of tiles is expected by many to be an easy task that can be accomplished by just anyone. Not that we are saying this task should be considered complex, but what we insist is that it requires skill and experience to accomplish this task quickly and properly. The efficiency of removing the tiles spearheads the beginning of a good project.
Addressing Space Issues in Shower to Bath Conversion Projects
More often than not, most of our clients have issues with space adjustments. Usually, showers take smaller spaces compared to what bathtubs use in a bathroom. The solution to this goes back to making specific measurements before the project even begins.
Assuming where the tub is to be installed and what space it is going to take shall provide a better platform, a blueprint that would assist project contractors in understanding how to accomplish the specifics of your demands. Different types of bathtubs take huge spaces.
However, if you have limited space, there is a need to consider the whole design and possibly create a customized type of bathtub that would work for the purpose it needs to serve. What is very special about bathtubs is that they could be a definition of who you are, and they can provide you the relaxation you need through adding specific characters and features to their design.
Some like installing features of lightings around their bath to set the mood whenever they take a long luxurious bath, while others want added limestones and colorful gems around the tub to create a different ambiance that would both be calming and luxurious in appearance. No matter how you might like your bathtub to look and feel like, talking to a shower to bath conversion contractor could certainly make things easier.
When coming up with the project, it is essential to check the local rules for such renovations. Indeed, hiring a professional contractor to help in the process is a wise decision anyone could make. Not only would it save you from the pressures and challenges of making the transition more efficiently, but it would also give you a sense of control over the time and budget spent on the shower to bath conversion that you want to accomplish.
We are Open 24/7 for Free Consultation
Whatever conversion projects you may have in mind, we at Bathroom Renovation are very much ready to help. We also understand that your concerns are essential and should be addressed accordingly. If you want to see some of our work portfolios, please feel free to roam around our website.
For particular concerns and questions, please know that we are always open to communication. Do not hesitate to ask and we will give you the best answer we can provide. We hope to hear from you real soon.
Call Bathroom Renovation at (678) 661-6754 now to get a free consultation with one of our Shower to Bath Conversion Experts!