Peachtree Corners Shower Replacement
Tired of your outdated, dingy, or hard to clean current shower? Replace it! Your Peachtree Corners shower replacement company, Atlanta Bath Remodel Company provides smart, attractive, and functional shower solutions.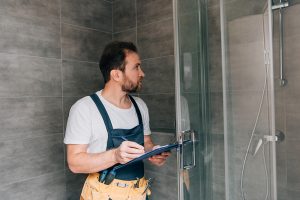 Renovating your bathroom should be an exciting experience, not an intimidating one! We make the shower replacement experience easy with our expert designers and installers, attractive options, and competitive pricing.
Our expert tile installers will supply high quality tile shower pans, shower surrounds and other bathroom tiling. Add in a soap niche or bench, shelves, towel bar, or any accessories you might enjoy.
When you are ready to replace your shower with a modern, functional, and attractive new shower, our experts deliver the smart bathroom remodel solutions you need to create a high-value, high-comfort, and high-appeal space.
Call Atlanta Bath Remodel Company at (678) 661-6754 for a Free Consultation!
Fast, Affordable Shower Replacement
Do you want to update the shower in your guest bathroom or master bath? Would you like to create a more accessible bathing area for someone struggling with reduced mobility?
Your Peachtree Corners, GA shower replacement company, we provide solid, well-built replacement showers, letting you get back to your routine as quickly as possible.
Working within your existing shower space, we can update both the functionality and style of your shower.
With many different design options and accessibility features for you to choose from, we can completely customize your shower to meet your needs. We deliver the updated shower of your dreams on time and on budget with no detail left out.
Functional Shower Conversions
Create the ideal shower space for your needs with shower conversions by Atlanta Bath Remodel Company! Whether you desire to convert your existing tub to a shower, or vice versa, we provide the best quality shower conversion solutions.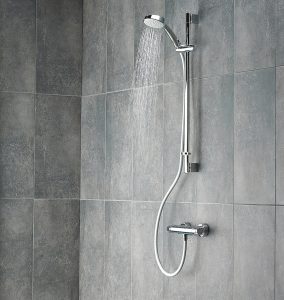 We utilize your existing space, converting your current tub into a shower or shower to a tub. Atlanta Bath Remodel Company uses the highest quality materials and gets the job done quickly and efficiently, meaning minimal downtime for you.
People may choose shower conversion for many different reasons. Some may struggle with mobility, making traditional tubs and showers challenging for them to comfortably and safely use. Others may simply be looking to obtain the relaxing benefits of soaking in a tub when all they have been living with is a shower stall.
Whatever your desire, our Peachtree Corners, GA shower replacement specialists deliver a more usable space that is better suited to you so you can enjoy a more convenient, relaxing bathing experience.
Accessible Shower Updates
Long-term or even short-term restrictions in mobility can make bathing a nightmare. Whether you are struggling with stepping into a shower or tub, would like to modify your space to support physical therapy, or need a shower that makes assisted bathing easier, we have the right shower updates to suit your needs.
We create accessible showers to suit people of all mobility levels and needs. Those struggling with arthritis, joint or hip pain, or recovering from an injury can have problems even just stepping into a shower pan. With our no-barrier and low-barrier shower pans, we provide a smooth transition from shower to bathroom floor.
We provide many accessibility features to make showering more comfortable, convenient, and easy. We install benches, seats, flip-up seats, grab bars, and integrate shelving, so everything is exactly where it works best for you. We design the perfect shower space for your home and personal needs, and we look forward to assisting you by providing the ideal shower for you.
Let's Talk Now- Free Consultation
As your Peachtree Corners shower replacement company, Atlanta Bath Remodel Company is both prepared and excited to deliver beautiful solutions for your bathtub and shower renovation needs as efficiently as possible and at a reasonable price.
Providing shower conversions, shower renovations, and creating accessible bathing environments for those with unique needs, our attractive, affordable, and high-quality bathroom remodel solutions fit the needs of any homeowner. Atlanta Bath Remodel Company is your partner in upgrading the beauty and function of your bathroom.
Call Atlanta Bath Remodel Company today at (678) 661-6754 for your Free Consultation!